Post by Ambrosian Wolf on Aug 21, 2013 0:41:39 GMT -5
Rosalie "Elizabeth" Ellia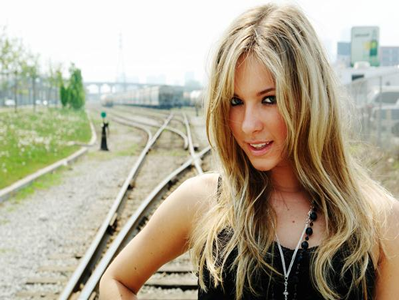 "What Hurts The Most By Rascal Flats"

I can take the rain on the roof of this empty house
That don't bother me
I can take a few tears now and then and just let them out
I'm not afraid to cry every once in a while
Even though going on with you gone still upsets me
There are days every now and again I pretend I'm OK
But that's not what gets me

What hurts the most
Was being so close
And having so much to say
And watching you walk away
And never knowing
What could have been
And not seeing that love in you
Is what I was tryin' to do

It's hard to deal with the pain of losing you everywhere I go
But I'm doin' It
It's hard to force that smile when I see our old friends and I'm alone
Still Harder
Getting up, getting dressed, livin' with this regret
But I know if I could do it over
I would trade give away all the words that I saved in my heart
That I left unspoken

What hurts the most
Is being so close
And having so much to say (much to say)
And watching you walk away
And never knowing
What could have been
And not seeing that love in you
Is what I was trying to do, oh.

What hurts the most
Was being so close
And having so much to say (to say)
And watching you walk away
And never knowing
What could have been
And not seeing that love in you
Is what I was trying to do

Not seeing that love in you
That's what I was trying to do
115
apears regularly
Poseidon
Nicknames

Rose





Birthday

June 20





Hometown

Jacksonville, Florida





Face Claim

Kate Todd





Abilities

H Hydrokinesis


- Rosalie is able to Know where she is using longitude and latitude.

- She can Control the water to do as she pleases

- She can take the Moisture in the air and amplify if other water is not available.

= Can Breath under water

- Can walk on water if Desired

- Always Remains dry when in the water, Ability can be temporarily transferred to anyone or anything she has Contact with.

- Can speak out loud or in her mind with all Marine animals and Horses.

- Can Change her hair Color using the moisture in her hair


Combat Skills


[- Sharp Shot with a Bow
- Quick Reflexes and Mobility.






Mortal Family

Elizabeth Ellia (Mother)Here





The Roleplayer

Ambrosian Wolf (Wolfie)

Appearance

Here





Personality

Rosalie Ellia is the kind of girl who would rather practise her archery than work with other people. she is a Ver independence person and sometimes it's not a Good thing. Rose has little to no patient and doesn't like it when she doesn't get her own way. She is known to use to water manipulation abilities when she becomes impatient in a way to throw a tantrum.

Miss Ellia loves to sing, but only in front of Drago or Princess (Her Pegasi). No one else, other wise she freezes up. Rosalie's main past time is archery. Her shot is incredible and she rarely misses her target. Rosalie is overconfident which has lead her to some troubles in the past. Rosalie Uses archery as a way to Cool down and Think.

Likes:


- Archery
- Pegasi Riding
- Singing, Provided she's alone. Her Pegasi and Drago are the only exceptions.
- Swimming, It helps her to Think and can calm her down when under stress.
- Her Power over the water
- Learning about the Mythology that surrounds her Origins.


Dislikes:


- Pressure
- Working with others
- Science... That's just Pure evil. Enough said.


Strengths:


- Archery, She rarely misses her Target
- Water manipulation
- Sword play
- Her Singing Voice
- Her Experience
- Her independence
- Knowledge of Many Different Languages


Weaknesses:


- Electricity
- Over Confident
- Lack of Patients
- Cracks under Pressure


Fears:


- Thunderstorms
- Singing in front of a Crowd
- Her Old Prophecy will Come back to haunt her.

History
Rosalie's story began before she was even born. It was the late 1800's and Poseidon was wandering the streets of the early New York City. He was down from Olympus temporary. A sound, the most beautiful sound drew him to a local bar. The water god found him face to face with a beautiful woman. It wasn't long before a little girl was born.

Poseidon stayed with her, a rule that had been broken. The other gods weren't pleased with poseidon's actions. Things only complicated things when Rosalie's mother died when she was barely a year old. Poseidon was left with a baby and he had to make a choice

The sea god made a hard choice and left Rosalie in a basket on the doorstep of one of his former mortal Lovers. Sara Carter had caught poseidon's eye about a decade before, but lost her son soon after birth. The god thought it would be best, but it wasn't.

Sara didn't care much for the girl; Rosalie was more of a Burden than a Blessing. Sara ignored the girl most of the time and put herself first. Rosalie grew up to me an independent girl. When she turned eight, She ran away. Poseidon took this opportunity to guide her towards camp half blood. As far as Rosalie was concerned, she had found the place by accident.

Chiron welcomed her with open arms as he always did. She Settled in well, But that year came a Terrifying Prophecy;

"Rise of dismay is at hand,
Child of the Sea must make a Stand,
In light to all she may prevail,
But first to herself she must fail,
Several years must shall pass,
Until her destiny comes at last"


With the prophecy fell on the back burner, Rosalie worked hard. She Eventually worked her way through the ranks if her camp. One her 15th birthday her father gave her a Gift, a water Dragon. She dubbed his Drago and he spent most of his time on land where he was Restricted to his white ferret form. That year rolled by and the Prophecy bared it's ugly head once again. By now Rose was aware that it was her Prophecy to bare, But wasn't expecting it to Come so soon.

With the gates of Tartarus swelling, Ready to burst; the Gods organized an emergency meeting. They discussed their options regarding what could be done. Rosalie has snuck up to Mount Olympus to view the meeting. Things weren't being solved, instead there was nothing but argumenting. Ares had Suggested ending Rosalie's Life, thus ending the Prophecy. At that moment Rosalie stepped up and Begged them to stop. She put her foot down, and Begged them to Make her immortal; thus ending her Prophecy. After some Deliberation, They agreed. So she took the Elixir of life and only a mere five minutes before midnight on her 16th birthday.

Rosalie remained at the camp for another year after, but soon decided to move on. She spent ten years with Artemis and her hunter; during which she developed her archery skills. During this time she recieved her bow, Daggers and Sword from the big three. After some time Rose began to travel the world, seeking new adventures.

Along the way she spent some time at the Roman Camp, Camp Jupiter. The time and Experience only made her stronger. She spent too much time at Jupiter and almost forgot where she had came from. The Eve before she was about to be declared Praetor of her Leigon, She realized who she disappeared into the night.